How do I check my version of Aura?
Modified on: Wed, 28 Jan, 2015 at 9:31 AM
---
From Backoffice or Invoicing, Click Help > About.

The version is highlighted below.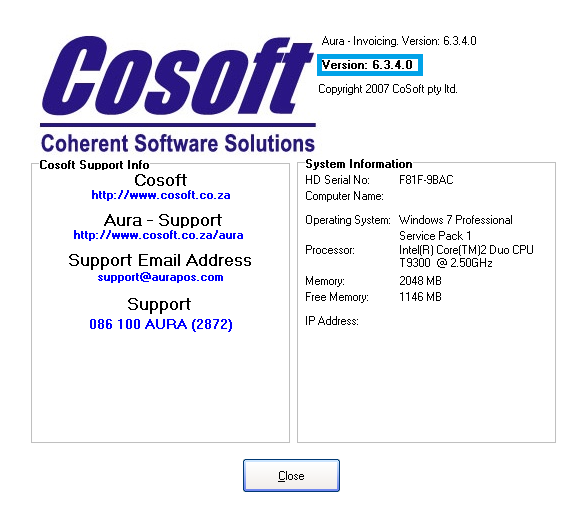 ---
Did you find it helpful? Yes No
Send feedback
Sorry we couldn't be helpful. Help us improve this article with your feedback.